Moisturizing Cream
Moisturizing Cream 3 ESSENTIAL CERAMIDES
Barrier-restoring moisturizing cream for face and body
A compromised skin barrier can lead to skin that looks dry, scaly, rough, or flaky. It might also feel irritated, itchy, or uncomfortable. This is because, when your skin barrier is disrupted, it may be unable to keep essential moisture in (and harmful irritants out). Including a barrier-restoring cream with ingredients like hyaluronic acid and ceramides in your daily skincare routine can help restore the look and feel of smooth, supple, and healthy-looking skin.
CeraVe Moisturizing Cream is a rich, non-greasy, fast-absorbing moisturizer for normal to dry skin on the face and body. Formulated with three essential ceramides, it works to lock in skin's moisture and help maintain your skin's protective barrier. Our moisturizing cream also features hyaluronic acid, petrolatum, and MVE Delivery Technology—which works by continually releasing moisturizing ingredients for long-lasting hydration. Developed with dermatologists, this barrier-restoring cream is gentle on skin, fragrance-free, and accepted by the National Eczema Association.
AQUA / WATER / EAU, GLYCERIN, CETEARYL ALCOHOL, CAPRYLIC/CAPRIC TRIGLYCERIDE, CETYL ALCOHOL, CETEARETH-20, PETROLATUM, POTASSIUM PHOSPHATE, CERAMIDE NP, CERAMIDE AP, CERAMIDE EOP, CARBOMER, DIMETHICONE, BEHENTRIMONIUM METHOSULFATE, SODIUM LAUROYL LACTYLATE, SODIUM HYALURONATE, CHOLESTEROL, PHENOXYETHANOL, DISODIUM EDTA, DIPOTASSIUM PHOSPHATE, TOCOPHEROL, PHYTOSPHINGOSINE, XANTHAN GUM, ETHYLHEXYLGLYCERIN
Please be aware that ingredient lists for the products of our brand are updated regularly. Please refer to the ingredient list on your product package for the most up-to-date list of ingredients to ensure it is suitable to your personal use.
Product Features & Benefits
MVE ® Delivery Technology
American Diabetes Association Seal
Gentle on Skin
Frequently Asked Questions
What are the main ingredients in CeraVe Moisturizing Cream?
CeraVe Moisturizing Cream is formulated with a number of skin-supporting ingredients, such as our three essential ceramides, hyaluronic acid, petrolatum, and dimethicone. To learn more about the skincare benefits of each of these ingredients, head to Ingredients in CeraVe. This moisturizing formula also contains MVE Delivery Technology, which encapsulates ceramides and hydrating ingredients to ensure efficient delivery within the skin's barrier and slow release over time (for long-lasting hydration).
Which skin types should use CeraVe Moisturizing Cream?
Most skin types can use CeraVe Moisturizing Cream, since this formula is fragrance-free, allergy-tested, and non-comedogenic (meaning it won't clog your pores). It's also been developed with dermatologists and is accepted by the National Eczema Association. Although it can be used by most skin types, CeraVe Moisturizing Cream is especially beneficial for those with normal to dry skin.
Can I use this barrier-restoring cream on my face and body?
CeraVe Moisturizing Cream can be applied as a face cream or body cream to help restore the appearance of hydrated, healthy-looking skin. This makes it a convenient skincare option for anyone who prefers formulas that can be used on multiple areas.
What's the difference between CeraVe Moisturizing Cream and CeraVe Daily Moisturizing Lotion?
These two moisturizing formulas differ mainly in their texture. CeraVe Moisturizing Cream features a rich, yet non-greasy cream texture that makes it ideal for those with normal to dry skin on their face or body. It contains petrolatum, an occlusive ingredient that helps seal in moisture by creating a physical barrier on the skin's surface. CeraVe Daily Moisturizing Lotion, on the other hand, is designed with a lightweight, oil-free lotion texture that may be better suited for normal to oily skin on your face or body. It contains beneficial ingredients such as glycerin and dimethicone.
Why is a barrier-restoring cream important in my skincare routine?
There are many benefits to incorporating a skin barrier-restoring cream, like CeraVe Moisturizing Cream, into your daily skincare regimen. One of the top benefits is our formula's ability to lock in moisture and help maintain your skin's protective barrier. This natural barrier (formally known as the stratum corneum) is essential for healthy-looking skin. When functioning properly, the skin barrier works to keep moisture in and irritants out. When your skin barrier is disrupted, it can result in a host of skin concerns (such as dry, itchy skin) and can exacerbate skin conditions like eczema.
What makes this cream different from other moisturizers?
Like many moisturizers, CeraVe Moisturizing Cream helps hydrate and soothe skin, while also helping to reduce dryness. However, the starting point for every CeraVe formula is its unique blend of three essential ceramides. Our moisturizer formula has been clinically tested to lock in moisture and help maintain your skin's protective barrier. Developed with dermatologists, it also features MVE Delivery Technology that helps release a steady stream of moisturizing ingredients for long-lasting hydration.
How often should I apply CeraVe Moisturizing Cream?
CeraVe Moisturizing Cream can be applied as a face cream twice daily (morning and night), or as needed when your skin is feeling dry. For your body, apply liberally as often as needed. Always apply this product per the directions on the label, or as directed by a physician or dermatologist. To learn more, explore our tips for moisturizing properly in Moisturizing 101.
Do I need a moisturizing cream if I have oily skin?
Oily skin is a skin type that over-produces sebum (oil), which can give the skin a shiny, greasy-looking appearance. This can lead some people to believe that oily skin doesn't need moisturizer. In reality, oily skin requires just as much moisture as other skin types. When your skin isn't properly hydrated, it may even cause your skin to compensate by producing more oil.
If your skin is oily or acne-prone, we recommend choosing lightweight moisturizer formulas that are labeled "non-comedogenic." This means the product has been formulated not to clog your pores. For personalized advice on how to moisturize oily skin, consult a physician or board-certified dermatologist. They can assess your skin and offer professional advice on the best products and lightweight moisturizer options for your skin's needs.
Which CeraVe cream should I use for my baby's skin?
To help care for and protect your baby's delicate skin, we recommend CeraVe Baby Moisturizing Cream. This gentle, lightweight baby lotion was developed with pediatric dermatologists to deliver three essential ceramides and help maintain your baby's skin barrier as it develops. Formulated with vitamin E and hyaluronic acid, our Baby Moisturizing Cream is non-greasy and free of parabens, dyes, and fragrance. To learn more, browse our tips and advice on caring for baby's delicate skin.
Источник
All CeraVe
Products
CeraVe Skincare Products
About 50% of the outermost layer of your skin is comprised of ceramides. 1 That's why all of our CeraVe skincare products were developed with dermatologists and are formulated with three essential ceramides to help restore and maintain your skin barrier, thereby helping to lock in moisture and protect against irritants. We also have formulas that contain beneficial skincare ingredients like moisture-retaining hyaluronic acid, calming niacinamide, and peptides to improve the look of tired skin. Beneficial to every skin type, from dry, oily, acne-prone, and combination skin to specific skin concerns such as rough and bumpy skin, eczema, and psoriasis, we have a product right for you that will elevate your skin routine. Explore CeraVe's expansive range of face and body skincare developed for all skin types, as well as specific skin problems and concerns.
Explore Products by Category
Ultra-Light Moisturizing Gel
Refreshing, lightweight texture with a weightless feel on skin
Hydrating Foaming Oil Cleanser
Lightweight cleansing oil for face and body
Hydrating Sheer Sunscreen Broad Spectrum SPF 30 for Face & Body
Hybrid Blend of Sun Filters Absorbs and Reflects the Sun's Damaging Rays
Acne Foaming Cream Wash
10% Benzoyl peroxide acne wash for face and body
Moisturizing Cream
Barrier-restoring moisturizing cream for face and body
Daily Moisturizing Lotion
Oil-free moisturizer with hyaluronic acid
Hydrating Facial Cleanser
Hydrating cleanser for normal-to-dry skin
AM Facial Moisturizing Lotion with Sunscreen
Non-comedogenic daytime moisturizer with SPF 30
Foaming Facial Cleanser
Foaming gel cleanser for normal to oily skin
Hydrating Cream-to-Foam Cleanser
Creamy foaming face wash for normal-to-dry skin
PM Facial Moisturizing Lotion
Lightweight night cream with niacinamide
Renewing SA Cleanser
Salicylic acid foaming gel cleanser for smooth skin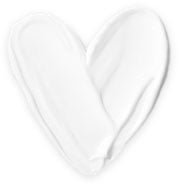 Frequently Asked Questions
What Skincare Products Should I Use?
Whether your skin routine is as simple as three steps or more complex, there are a few skincare staples you should use. First off, you should always cleanse your face twice a day, or after sweating. You may choose to use a serum if you want to target specific concerns or indulge in some self-care. Lastly, it's important to moisturize and use sunscreen every day year-round.
How To Layer Skincare?
The general rule of thumb to layering skincare products is to go from the thinnest consistency to the thickest. That way, your formulas will absorb more efficiently. However, keep in mind that you should always apply sunscreen last to get the best sun protection, even if it is thinner than your moisturizer.
How To Build a SkinCare Routine
The most important part of creating a skin routine is finding the right products for your skin type and concerns. You're sure to find the best ones for your needs among CeraVe's skincare line. You can also head over to our Skin Smarts to get tips, advice, identify your skin type, and learn specific routines for different skin types.
Источник